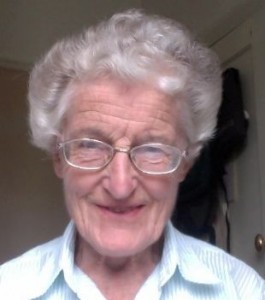 Liberal Democrats seek to create a fair, free and open society, which balances the fundamental values of liberty, equality and community. But our community can only flourish if members accept responsibilities as well as rights.
We can find many examples in our daily lives where we are responsible for enabling services to work more effectively. Take recycling of rubbish. The council asks us to separate out rubbish that can be re-used, so we have a paper bin and we put plastic, metals and glass ready to be separated and reused. Only with our help can these services be effective, and pollution of our rivers and seas be avoided.
Can we by responsible action save costs in other services as well? The service that is struggling to meet the growing needs of the community, after 75 years from the original 1942 report by the Liberal economist William Beveridge, is our much respected NHS. Almost every day we hear of funding difficulties somewhere in the country but we should recognise that much of the NHS budget is spent treating conditions caused by our lifestyle choices.
The cost of treating diabetes each year is £12.5bn, a tenth of the total NHS budget. Treating  liver diseases costs £3.5bn and smoking, despite the huge drop in the number of smokers is still costing more than £5bn to treat the diseases it causes. The NHS will always treat disease wherever it occurs and whatever the cause, but we can all  help to reduce the pressure on the service by choosing a better diet and lifestyle, whilst at the same time enjoying our lives more.
What we really need is help and information from Public Health services but don't expect much as Public Health has recently been given back to under-funded local councils but without provision of any additional  funds. So can we within the community in our own lives each make the changes that will help the NHS and make living more enjoyable?
Can you as a parent replace the coke and fanta your children drink by water or orange juice and only have chips on special occasions? Can you personally see a way to live more healthily and enjoy feeling fit?
Christmas is an appropriate time to examine again how we can all find ways to strengthen our communities. Not just by giving to the multitude of good causes which appeal to us for help at this time, but also by making adjustments in the way we co-operate with each other in our local communities to help them operate more effectively.
Despite all the setbacks and difficulties which politicians of all parties seek to tackle, much will always remain the responsibility of each individual.
West Cumbria Liberal Democrats wish all your readers a Happy Festive Season!
For more information, contact the West Cumbria Lib Dems on 01768772771 or on the website at  wcld.focusteam.org.uk